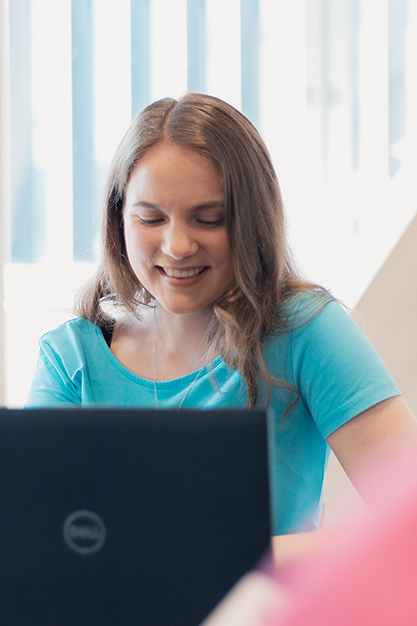 Enrollment
Registration instructions
You can register for our courses online. The course place is paid immediately upon registration.
If the course is already full, you can register on the waiting list. Our customer service will contact you if a place becomes available for the course.
After registration you will receive an automatic registration confirmation by e-mail. Please note that you will only be able to attend the course once your place has been confirmed. In addition to the course fee, administrative and invoicing costs (40 euros) will be charged for participation without registration.
Course instructions will be delivered no later than one business day before the course start date. You can always check the up-to-date information on the course in the course information on our website.
Please also read our cancellation policy before registering as registrations are binding.
Company invoicing and installment
You can sign up for a company invoice if your employer pays the course fee. For some courses, it is also possible to pay the course fee in installments. The possibility of part payment is mentioned in the course information. An additional charge of 5 euros will be added to the invoiced course fees.
If the employer does not pay the course fee it will be charged from the participant.
Student discounts
Student discounts are course specific and apply to undergraduate students who have registered to attend their university.
Possible student discount is always mentioned separately in the course description.
To receive a student discount, select the student price and fill in your student number and the name of the institution in the registration form.
Please note that the student discount is personal and cannot be applied to course fees paid by the employer or company.